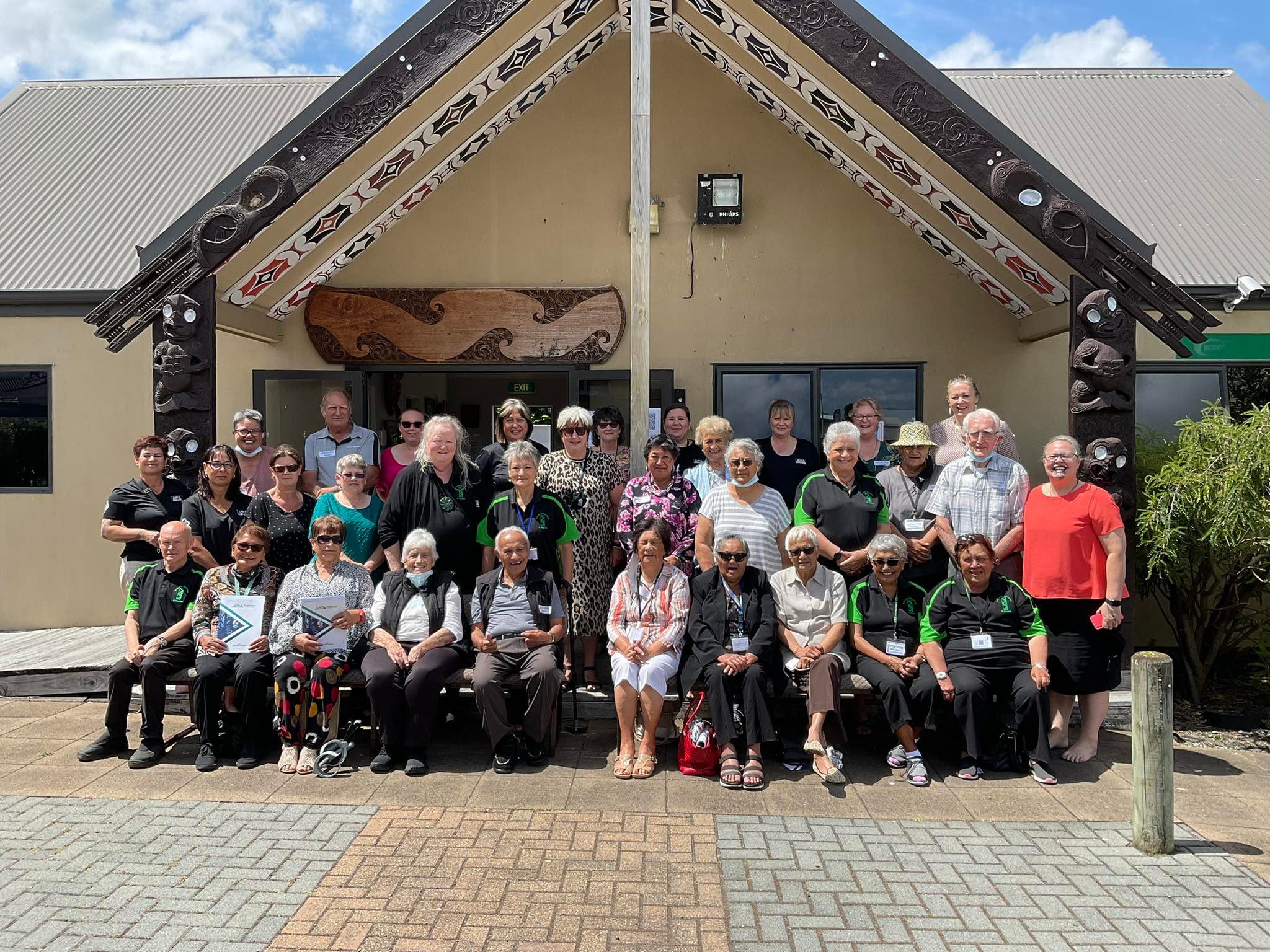 2021 Hui ā-Tau
07 Dec 2021
Our 2021 Hui ā-Tau (AGM), held on Friday 3 December, was a 'hybrid' meeting with a mix of attendees on Zoom and ā-tinana in our Whare Awhina at Thames.

Because of Covid-19 our whānau who were not able to access the Zoom technology were able to come along to our Whare Awhina and participate in the meeting on our large Zoom screen.

We heard from our Chairman, Harry Mikaere, about the organisation's response to a challenging year as well as the developments on the horizon as the health reforms are implemented. Our Manukura Hauora, Riana Manuel gave an overview of the events of the year and thanked the Board, kaimahi and kaumātua for their ongoing support. The Annual Report was distributed electronically and in print at the meeting. Caroline Graham, our outgoing Business Support Services Manager, presented her Financial Report and then introduced Janet Williams, who is taking up Caroline's role going forward.

The 3-yearly appointment of trustees was confirmed during the meeting. Susan King and Glen Tupuhi are continuing in their roles as trustees for a further 3 years and Korohere Ngāpō joins the Board, taking up the position previously held by Liane Ngamane. Harry Mikaere and David Taipari continue in their trustee roles as appointees of the Hauraki Māori Trust Board. A huge mihi was given to Liane Ngamane for her many years of dedicated service to the organisation.

We concluded our hui with a wonderful kai and a group photo of those who had gathered in Thames for this year's AGM.