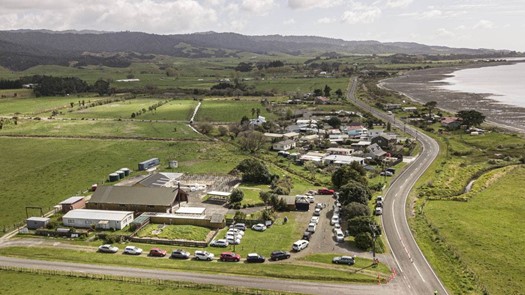 COVID-19 Response in Upper Hauraki
04 Oct 2021
Over the last three weeks Hauraki has seen the Delta variant enter into its boundaries. This outbreak has caused concern among our rural communities and Te Korowai Hauora o Hauraki has responded immediately, establishing mobile vaccination and testing stations at various areas such as Mangatangi and Wharekawa marae.
During the first few days of the upper Hauraki lockdown, over 750 people from these communities visited our mobile stations to get tested.
"Residents' response to testing had been great," said Director-General of Health Ashley Bloomfield. "Every teacher and student at Mangatangi school has been tested," Bloomfield said. "The support and positive attitudes of these communities is amazing. Families are turning up to get tested and do their part to keep this community safe," says Riana Manuel, CEO of Te Korowai Hauora o Hauraki.
Since the initial Hauraki outbreak, amazing support has been flowing in from the wider Hauraki communities with food parcels and donations sent to the affected communities and families. These kind actions prove that we are united in this fight against COVID-19.
Special thank you to the whānau at Mangatangi and Wharekawa Marae for allowing us to host our COVID vaccine and swabbing stations on-site.
Photo credit: Wharekawa Marae, mobile COVID-19 testing station.