LeAnne Poutu
Poukura Kāinga
Manager Home Assist Services
Ko Ngāti Maru, ko Ngāti Whanaunga, ko Ngāti Hako ngā Iwi
Nō tōku māmā ahau i tuitui ki Tīkapa Moana, ki Waihou, ki Manaia
Nā te whaea anō au i ranga ki Maungakawa
Ki ngā awa o Topehaehae, o Waitakaruru, o Pīako
Ki Te Kai-a-Te Mata
Ki a Ngāti Hauā
Ko Janie Poutū tōku whaea
Ko Parehuia te ūkaipō
Ko LeAnne tōku ingoa
Nō Pare Hauraki ahau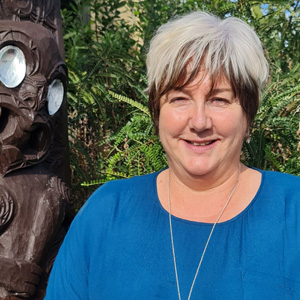 Janine Thompson
Poukura Hauora
Manager Clinical Services
Ko Matauhipo te maunga
Ko Waimarino te awa
Ko Ngāti Tuwharetoa te iwi
Ko Ngāti Hinekura te hapū
Ko Te Arawa te waka
Ko Korohe te marae
Ko Janine Thompson toku ingoa
My journey with Te Korowai first began back in 2002 when I was employed as a Kaiawhina in Whitianga and Coromandel. With Te Korowai's encouragement and support I then went on to train as a registered nurse, which I completed in 2009. Since then, I have worked as a rural primary health care nurse in Whitianga, before returning home to Te Korowai as the mobile nurse. I was then seconded to Nurse Lead and subsequently to Poukura Hauora Clinical Services Manager. My passion is people and working alongside them and their whānau to achieve their health and wellness goals and maintain oranga.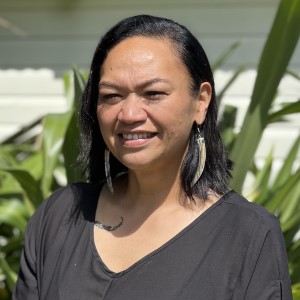 Gypsy Roberts
Poukura Oranga — Manager
Public & Community Services
Piki mai rā, Kake mai rā
Homai te waiora kia tu takiwaiora, tu takiwaiora e
Ki nga kākahi whakairoiro o uta, Kai nga kake pīngao o tai
Tēnā koutou, tēnā tātou, Mauri ora kia tātou katoa

Kō Gypsy Roberts ahau
A pā girl at heart, lucky enough to grow up in Te Ao Marae, Te Ao Whānau environment that has contributed to the Mana Wahine and experienced Health and Social needs practitioner I am today.
He māmā, whaiaipo, tamāhine, tuahine, tuakana, mokopuna o Pare Hauraki, Te Arawa, Te Rarawa, Ngāti Ruanui hoki. Born and bred in Rotorua. Living my best life on the shores of Tīkapa Moana in Hauraki, Te Tara o te Ika a Maui, with my Tane and 3 of our 7 tamariki.
I have 18 years experience working in the Health and Social needs sector with key skills in public health, Whānau Ora, leadership, communication and relationship management, workforce development, project management and policy development and planning.

Mihi kau ana, Gypsy.