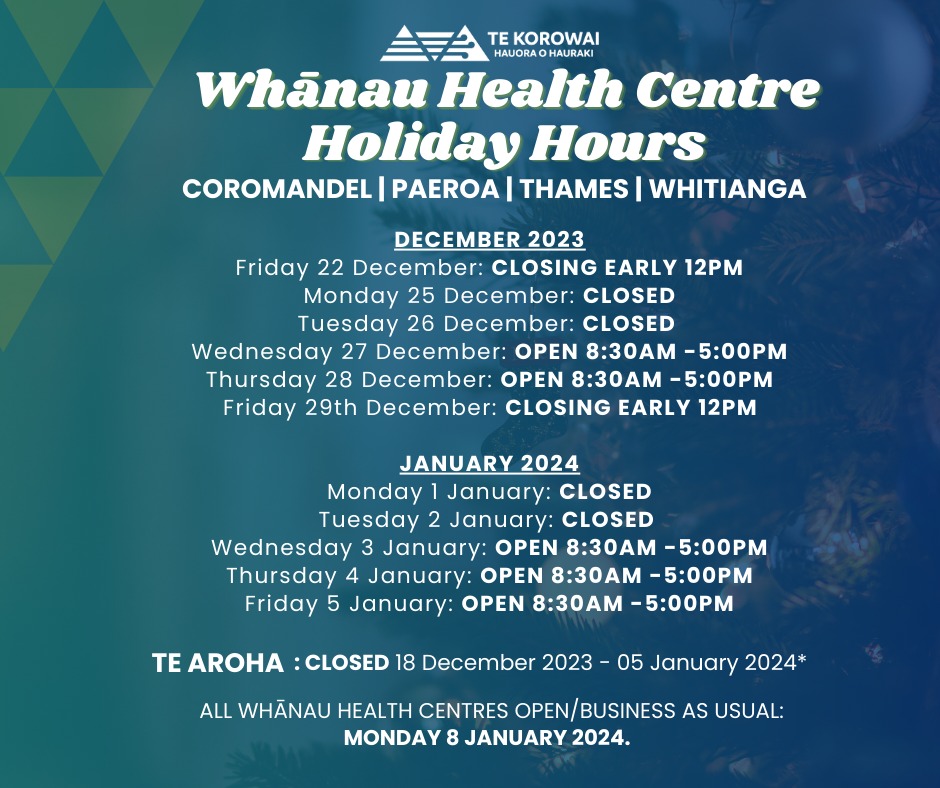 Holiday Hours at our Whānau Health Centres
13 Nov 2023
With the festive season upon us we thought now is a prime opportunity to let you, our whānau, know about the up and coming Holiday Hours for our Whānau Health Centres.
Please note: Te Aroha is the only one of our five centres that has different holiday hours to the rest.
Before heading away for some much needed whānau time, we have one last jolly reminder for you all - please ensure that you have everything you need, from road trip snacks to sunscreen, right down to your prescribed medication.